Axyntis, independent, multi-site leader in the strategic sector of fine chemicals in France
Founded in 2007, the Axyntis Group, a mid-sized company with two divisions (colorants - one production site and fine chemicals - three production sites), develops innovative chemical processes, mainly for the pharmaceutical and cosmetics industries, and implements them at the industrial stage in close collaboration with its customers, who are among the world leaders in their sectors.
As part of its development, the Group has implemented an investment strategy to expand its range of products for the production of complex molecules and active ingredients, and has three subsidiaries in three French regions (Normandy, Centre-Val de Loire, Provence-Alpes-Côte d'Azur).
Today, it is one of the leading players in this field in France, and is participating in the movement to relocalize the production of essential drugs.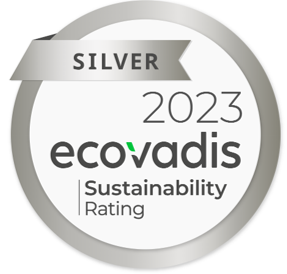 Since its creation, Axyntis has pursued a strategy of innovation and internationalization. As a result, it is capable of implementing R&D projects and producing active molecules for high value-added applications for global markets. The group has an ambitious CSR policy (top 25% of companies certified by EcoVadis in 2023) and respects the most demanding quality, health, safety and environment (QHSE) criteria.
Active molecules on diversified markets